Jolly Farmers Products
Jolly Farmer has been in business for over 50 years! Our 13 acre state of the art greenhouse facility produces high quality young plants for growers across North America. We also own a herd of 40 brown swiss dairy cows that produces milk for the distribution and production if cheeses and other dairy products.
Activity: Video tour of greenhouse where our young plants are grown and a tour of our dairy farm. Video will contain captions.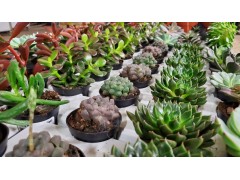 Virtual tour